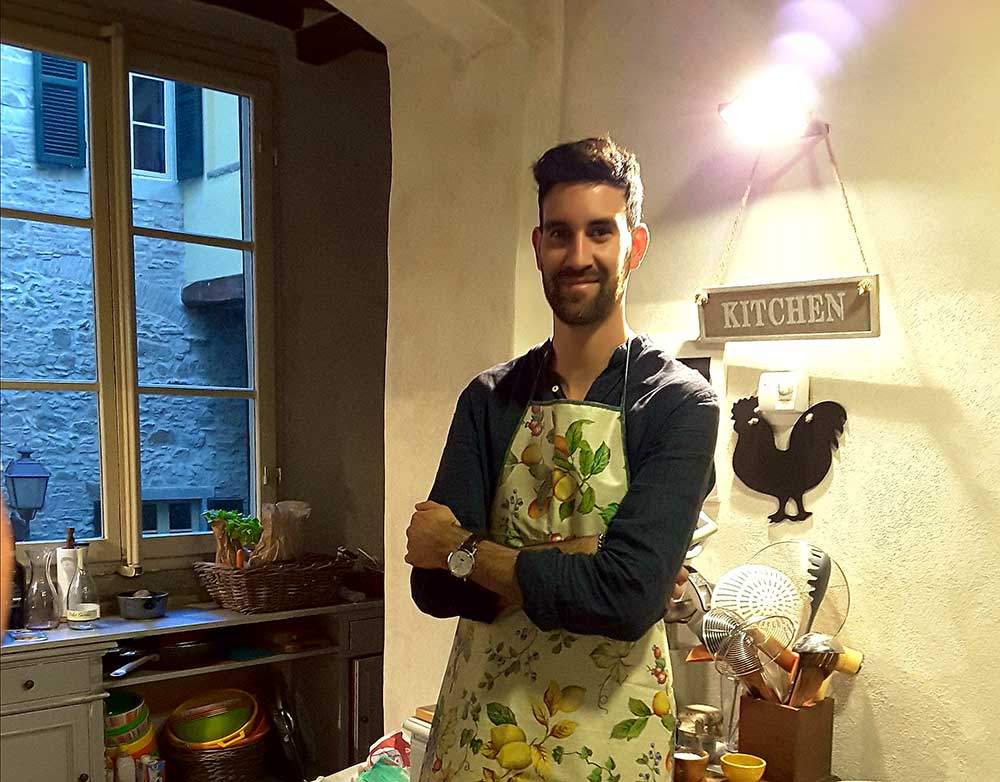 It's common knowledge that food plays an important part in Italian every day life. The kitchen is the heart of the home for most Italian people - "la cucina 'e il cuore della casa"- where they enjoy sharing good food and are able to catch up with family and friends. The Italian language is rich in culinary references that appear almost everywhere - in proverbs, idioms, songs, art, cinema and literature. In fact, on a daily basis, many conversations with friends in Italy include some mention of food. Like some people might wonder about what the weather will be like for the day, many Italians wonder about what food they will eat that day. Eating good food is an important part of daily life and something which brings people together.

For those of you who love Italian food and culture and would like to learn a little Italian while immersing yourself in the Italian way of life and spending some time in the kitchen learning the secrets and tradtions of Tuscan cooking, why not enrol on a Five Day Italian in the Kitchen course, combining the learning of a little Italian while learning to cook traditional Tuscan dishes.

JOIN US TO LEARN AND IMPROVE YOUR ITALIAN LANGUAGE AND COOKING SKILLS THE FUN WAY!