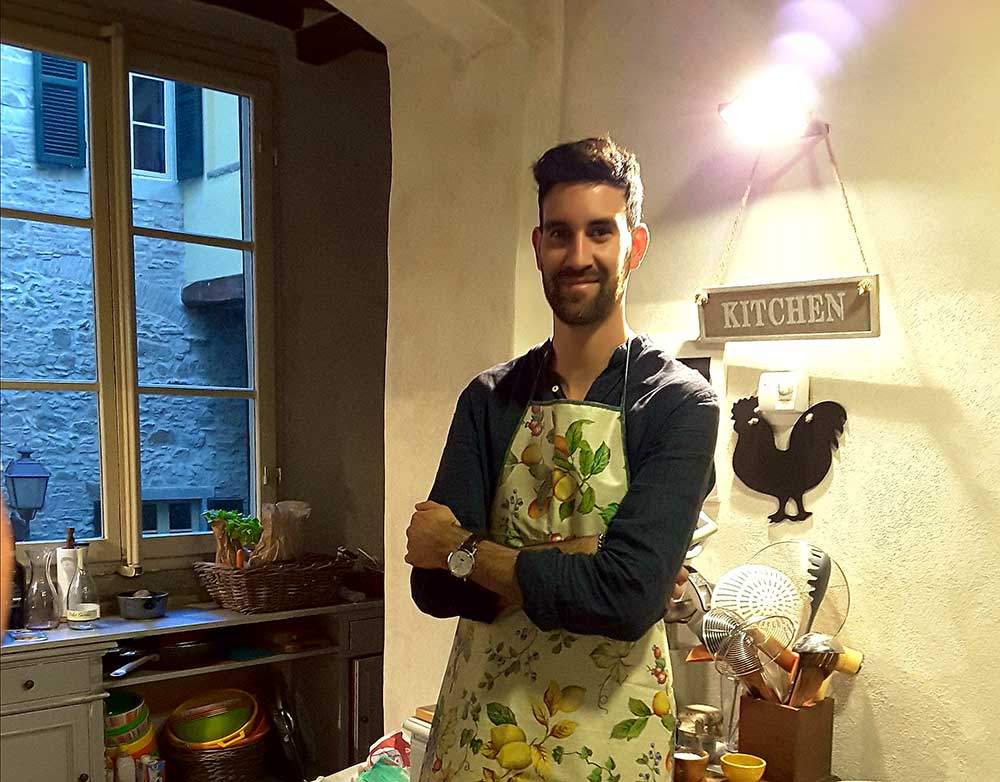 Food plays an important part in Italian every day life, where the kitchen is the heart of the home "la cucina 'e il cuore della casa" and where friends and family come together to enjoy sharing good food and catching up with each other.
The Italian language is rich in culinary references that appear almost everywhere - in proverbs, idioms, songs, art, cinema and literature and on a daily basis many conversations with friends in Italy include some mention of food.
If you would like to immerse yourself in the Italian way of life and spend time in the kitchen learning the secrets and tradtions of Tuscan cooking, why not join us.

BOOK YOUR PLACE AND JOIN US FOR A FUN WAY TO COMBINE THE LEARNING OF ITALIAN WITH TUSCAN COOKING!
ITALIAN - NOT JUST A LANGUAGE - A WAY OF LIFE!