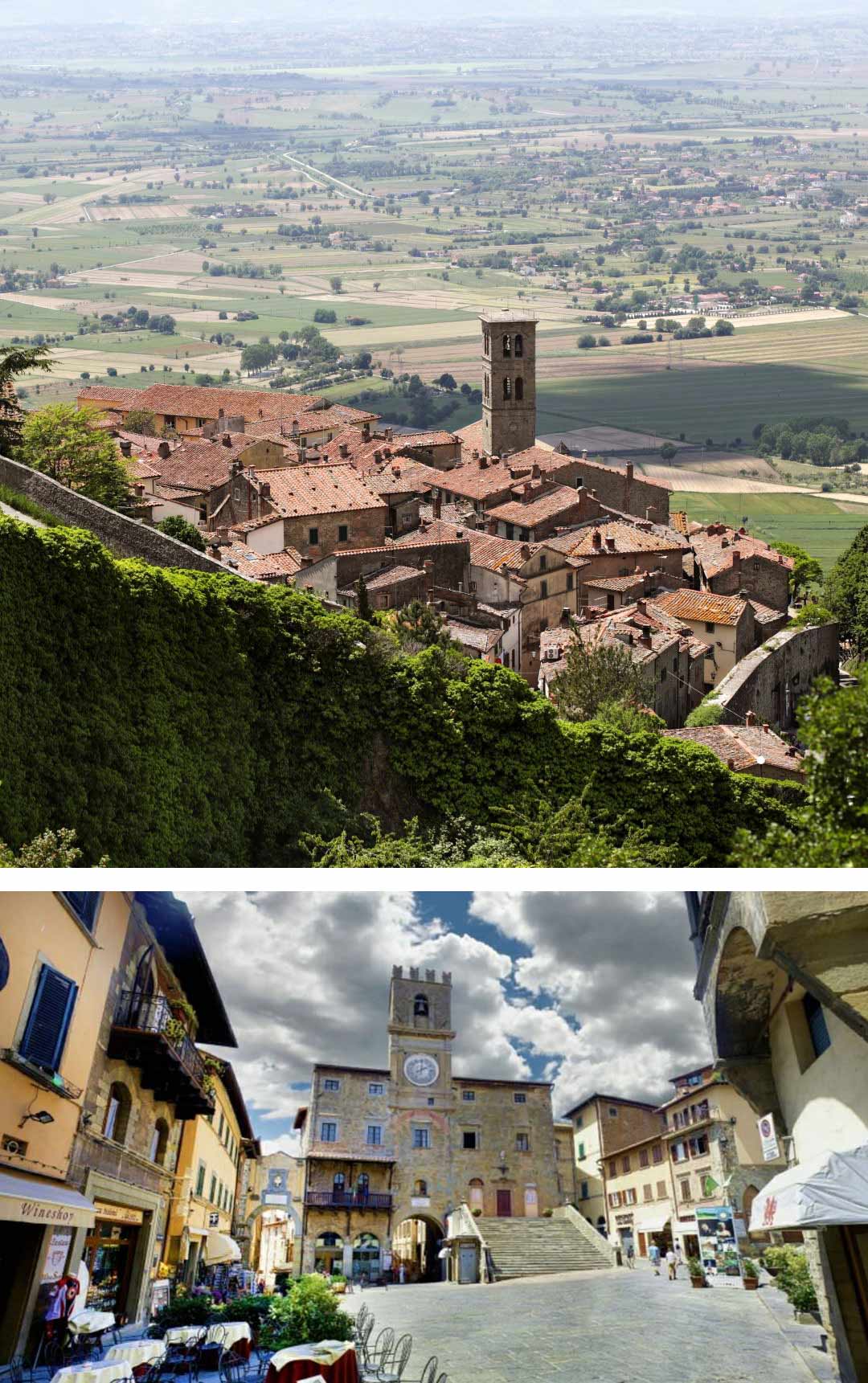 Imagine yourself in Tuscany, sipping a glass of wine in a piazza in one of the most beautiful hilltop towns in Italy, a location filmed in the film and book "Under The Tuscan Sun".

Welcome to Cortona - a town which promises to capture your heart and make you want to come back again and again!
Are you thinking of coming to Tuscany? Why not join us to discover the magic of the beautiful hilltop town of Cortona, close to where Hannibal defeated the Romans in the battle of 217BC at Lake Trasimeno, the fourth largest lake in Italy.

Our three or six night all inclusive Tuscany Cultural Experiences for small groups of 6 to 8 people includes everything on the itinerary from the moment you arrive in Cortona to the moment you leave. Staying in luxury accommodation you will enjoy interesting visits and cultural activities.

Cost:
3 nights - €1200 per person
Saturday - Tuesday
6 nights - €2400 per person
Saturday - Friday
For more information please do contact us.
2022
May
June
September
October
November
December
(Ask about dates)
2023
May
June
September
October
November
December
(ask about dates)
WHY NOT JOIN IN THE FUN!